Forbes' Investment Books
We were honored to contribute to a Forbes article, amongst some top investment managers, entitled: "Leading Financial Pros Swear These Top Notch Investing Books Will Make You A Better Investor." We were asked to talk about a meaningful investing book.
President, Daniel Beckerman, CFP®, ChFC® discussed a book called: The Ivy Portfolio by Meb Faber and Eric Richardson. We explain that this book covers the topic of investing like top multi-billion dollar university endowments, such as that of Yale and Harvard. It explores the idea of investing in alternative strategies in comparison to investing only in more traditional stocks and bonds. We find that there has largely been a trend toward the democratization of finance. Many sophisticated investment strategies that were once only available to the very wealthy are now beginning to open up to individual investors. They are being offered in a relatively low cost mutual fund or ETF format. We look forward to assisting investors explore and better understand the expanding investment universe.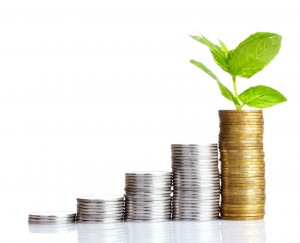 A few of the other books referenced in the article are as follows:
The Ivy Portfolio by Meb Faber and Eric Richardson
There are countless options for those looking for investing books. But there are a few which have been tried and tested by established financial services providers. The list includes:
How to Buy Stocks by Louis C. Engel
This is a great introductory book for new investors because it explains the basics of investing by connecting the entire process which ultimately leads to the ownership of stock. It also serves as a great reminder for existing professional investor.
The Signal and The Noise: Why So Many Predictions Fail but Some Don't by Nate Silver
This book discusses the forming of predictions and the factors that influence them, like behavioral or psychological.
The Complete Guide to Capital Markets for Quantitative Professionals by Alex Kuznetsov
This book explores capital markets, from infrastructure to market structure. This is a great training tool for employees or clients who do not have a financial background.
The Psychology of Intelligence Analysis by Richards J. Heuer
This book is very helpful to people conducting investment research. The eight-step process proves to be very useful when a complex situation needs to be analyzed.
The Contrarian Investment Strategy: The Next Generation by David Dreman
This book emphasizes the importance of value investing.